Posted on
Dassani Blackdog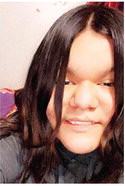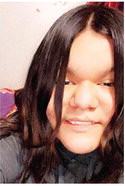 Dassani Renae Blackdog, 15, of Poplar died April 12, 2023.
She was born to Reuben and Amber Blackdog on Dec. 6, 2007, in Wolf Point. She attended school at the Poplar School.
She loved to be around her family and friends, making memories. There was never a dull moment when she was around and she always lit up a room. She loved to go for walks, loved jamming out and visiting with her sisters.
She is survived by her mother, Amber Blackdog (Ed Lemay); grandparents, Doreen Ferguson and Georgia Atkinson; sisters, Damita, Danyell, Deah, Doreen and DoreeAnn; and brothers, Reuben Jr. and Skidmark.
Funeral services were held Friday, April 21, at the Poplar Cultural Center. Interment was at the Poplar City Cemetery. Clayton Stevenson Memorial Chapel was entrusted