Posted on
Adelle McClammy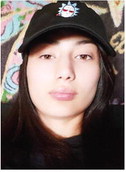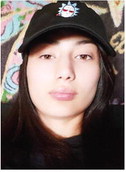 Adelle Rose "Curly" Mc-Clammy, 21, of Poplar died April 9, 2023.
She was born on May 30, 2001, the youngest of three children. She was named after her paternal grandmother and got her nickname "Curly" from her father when she was a baby. She had crazy curly hair just like him.
She went to Poplar Public Schools and worked at Tribal Express for awhile. Even as a little girl, she was a talented artist, covering the walls in her bedroom with her drawings, poems she liked and posters of "Rick and Morty," one of her favorite shows.
More of her favorite things were playing video games, walking at night and looking at the stars, lifting weights and especially being "auntie" to her niece.
She got a kick out of watching funny Tik Tok posts. Her contagious laugh got everyone laughing. She was a huge Bob Marley fan and owned all of the Marvel superheroes. Her favorite love story movie was The Notebook.