Posted on
Wolves OpenTrack Season At Wibaux Invitational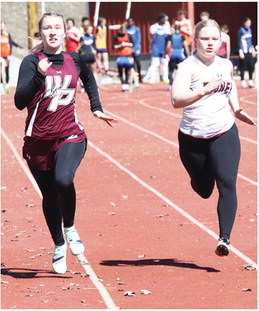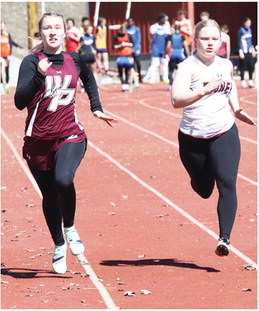 Wolf Point opened its track season by competing at the Wibaux Invitational in Glendive on Friday, April 7.
The short-handed Wolves scored 20 points for ninth place in the boys' standings. The top three boys' squads were Havre with 93 points, Glendive with 76.5 and Lustre Christian with 74 points.
Topping the girls' standings were Plentywood with 79, Scobey with 75 and Savage with 55 points.
Peyton Summers, a junior, highlighted Wolf Point's efforts by finishing first in the 3200-meter run with a time of 10:17.82.
Summers placed fourth in the 1600 at 4:42.78.
Charles Page also had a nice day for the Wolves by earning third place in the shot put with a best of 43-04.
Maddox Reum was in the top 10 with a ninth in the 200. Preston Swenson finished 11th in the 300-meter hurdles and 12th in the 100. Sam Boysun took 12th in the high jump and 14th in the long jump.
The best showing for Wolf Point's girls was Kashlyn Speak Thunder with a mark of 15-0 for eighth place in the long jump.
Gabrielle Four Bear was 12th in the 400 and 15th in the high jump.
Taking 15th were Kylie Rodenberg in the 100-meter hurdles and Marley Moran in the shot put.
Some Wolf Point athletes will compete at the Baker Invitational on Saturday, April 15, while others will attend the Scobey Invitational in Wolf Point.