Posted on
Three Candidates Seek Position On Culbertson School Board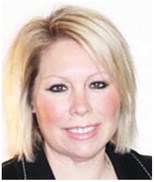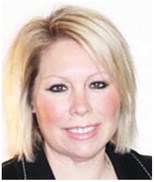 Three candidates are seeking two available positions on the Culbertson School Board.
Candidates are Wendy Becker, Shadd Cullinan and Chris Petersen.
Official election date is Tuesday, May 2.
Candidates submitted answers to questions from the newspaper.
Why did you decide to run for a trustee position?
Becker: I decided to run for the school trustee position because I knew there would be some vacancies and I am interested in this position because my children attend Culbertson school. I feel that everybody should serve in some capacity as a civic duty. I received several requests to fill out the application and after talking with a few board members about the duties, I felt that I could probably contribute respectfully as a trustee.
Cullinan: I am running because I want to see the Culbertson community thrive for years to come and that hinges on the youth of our community. We are getting ready to enter a large transition period in our school and I'd like to be there to help in any way I can.
Petersen: I have been looking for some opportunities to give back to the community I grew up in. All things aside, now looked like a great time to step into the ring. Why do you feel you are qualified to serve on the school board? Becker: I feel qualified to serve on the Culbertson School Board because over the course of my life and career, I have served on many boards in some capacity. I have been involved in 4-H councils in three states, FFA, fair boards, county boards, church boards, clubs and foundations. In my respective colleges, I was elected to the student senates, graduate associations, and I even served as a student representative on the Culbertson School Board in high school, so I know the discussions that are had.
Cullinan: In my everyday life as a businessman I deal with employees (teachers), customers (student/ community) and the hassles and successes that come along with that. Those everyday experiences translate to readily available knowledge I can use on the board.
Petersen: As a current member of the Army National Guard I have had the opportunity to lead soldiers, and continue to contribute to various teams within the organization. The school board will be a similar function providing challenges and opportunities to contribute to the complete success of Culbertson Schools, the faculty, parents and students alike.
Why do you feel you are a good candidate to serve on Culbertson's school board?
Becker: I feel that I am a well-rounded individual in my thought process. The school has many facets and serving on boards has certain duties that they deal with. I understand the balance of what a board member can and should do. I understand the education process as I work for Montana State University as an Extension agent. I also understand budgets, time management and working with all kinds of people. I am a huge proponent of education, but also the extra and co-curricular events that make our students and school great. I am also easy to come and visit with if there are any concerns that people may have.
Cullinan: As well as being a businessman and leader everyday I serve on the Montana tavern association board of directors as well as head their budget and finance com-
mittee. I'm very adapted to working in a board environment with high stakes conversations.
Petersen: I feel like I would be a good fit on this board. I have a common sense and level headed approach to dilemmas. I look forward serving on the board with the current and future members executing the day to day and behind the scenes functions.
What do you feel are the biggest challenges facing the Culbertson School District?
Becker: The biggest challenges will always be budgeting and staffing. I think that is a universal statement wherever you are in this world. We will also be having a change up in administration and with Mr. Crowder serving the school for so long, we know what to expect, and that isn't necessarily a challenge but more of an adjustment of how a new person will process issues that arise.
Cullinan: We are in a transition period with Larry retiring. I want to make sure we have the best opportunity possible to make the next 30 years as good as possible. New thoughts and new ideas are necessary to growth and we are entering a period of growth Petersen: The first thing that jumps to mind are the open positions within the school, and what it will take to fill them with compassionate and competent individuals who will want to be a member of our team. In which areas do you feel the school district could improve?
Becker: I think there are a lot of positive things happening at the school. As a parent I have good communication and knowledge about what is happening at the school. I think that the many students and teachers that represent the school are well-rounded. I keep up with school board minutes and information so I see what the school is looking to improve. I would just like to be able to help any improvements that we identify going forward.
Cullinan: Budget is always important, how do we get the best possible teachers for our students within the confines of what we can afford. I believe extracurriculars are super important to the growth of our youth. So much is learned from being a part of a team outside of the score we need to support all participation every chance possible.
Petersen: I know there have been a few transportation challenges recently. I am aware there are a few conversations in the works to address these short comings. What are you the most impressed with regarding the Culbertson School District?
Becker: I am impressed with how resilient the staff and faculty can be. I know that they are asked to wear multiple hats in addition to educating our students. I am also impressed with the facilities and how open they are. There are many events that are held at the school for educational opportunities, gym scheduling, and fitness center can be incorporated with school and public use.
Cullinan: Culbertson is a great place with great kids. Let's keep that train going in that direction.
Petersen: I do have four children currently (eventually it will be six) in the Culbertson School. I really feel when our children walk through the front doors they are cared for and about. I walked these same halls and graduated from the same school. I will always cherish the opportunities afforded to me.