Posted on
Senior Profile Engelke Stays Active In Froid Community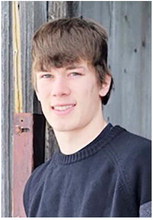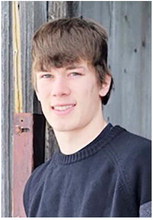 Froid High School senior Max Engelke involvement in activities include the FFA and Explore America programs.
Through FFA, Engelke has earned honors at the Roosevelt County Fair showing steers. The list of awards has included blue ribbons and belt buckles for having the Outstanding FFA Project twice.
Engelke, who has shown steers for four years, explained, "It's trying to get the steer to work with you and putting in the work."
This year, Engelke got his steer from the Steve and Tammy Olson ranch outside of Froid.
Engelke, who is a student council secretary, enjoyed last year's trip with Explore America that included stopping at many national parks while traveling to Utah, Nevada and Arizona.
Engelke is an all-around athlete as he competes in football, basketball and track for the Froid/Lake Red Hawks.
He says track is his favorite sport. He qualified for state in the 400-meter dash as a sophomore and in the 300-meter hurdles and 400 as a junior.
"Track is my favorite. It's independent and I can see how far I've come," Engelke said.
In the classroom, he says his favorite class is anything taught by Michael Reiter.
"He's a guy you can get along with and enjoys his classes," Engelke said.
After high school, Engelke plans to work at Engelke Excavating and also perform carpet cleaning with his grandmother.
Engelke said he is grateful that he attended school in Froid for all 13 years.
"They raised me and taught me what I know," Engelke said of the school and community.