Posted on
Frank Kelsey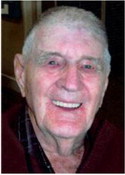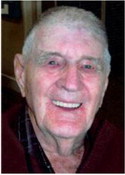 Frank Alexander Kelsey, 96, died Wednesday, April 5, 2023, at the Eastern Montana Veterans Home in Glendive.
He was born June 8, 1926, in Poplar to Albert Eugene "A.E." and Cecilia (Young) Kelsey. He spent his boyhood days in Poplar where he was the sixth of seven children. After graduating high school, he helped his father run one of his businesses in the area, before eventually joining the army. He was enlisted from 1947 to 1948 where he served as a typist and a military police officer.
On his return home, he joined his father and brother with their business, Kelsey Transfer. After time, he and his brother Warren eventually took over the family business and renamed it Kelsey Ready Mix.
He was a jack of all trades. As well as running his concrete business, he also cut fence posts, was a heavy equipment operator and was custodian for Poplar Schools from 1984 until he was forced into retirement at age 80.
He met Viola "Vi" and,