Posted on
Wolf Point Athletes Gear Up For Track Season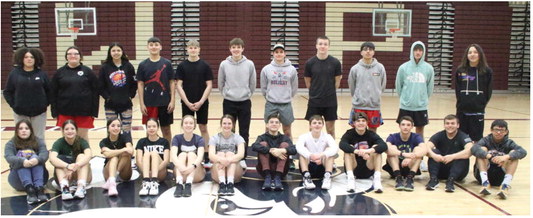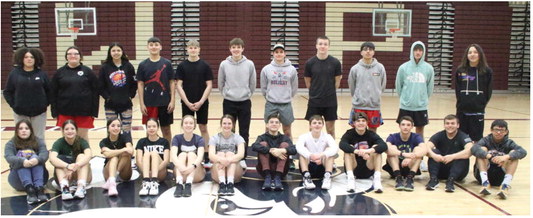 Wolf Point High School returns athletes with state meet experience entering this track season.
Peyton Summers, a junior, finished second in the 3200 and fourth in the 1600 at last season's state meet.
Summers, who is coming off an All-State cross country campaign last fall, is anticipated to be one of the top distance runners in the state this spring.
Katelyn MacDonald, a senior, placed at the state meet in the javelin as a sophomore. She should be in contention to earn honors in weight events this season for the Wolves.
Maddox Reum, a junior, finished in the top four in both the 200 and 100 at the divisional meet last season.
Kraven Silk, a senior, is anticipated to be among the division's top runners in both the 200 and 400.
Charlie Page, a junior, is a strong point for the Wolves in weight events after taking sixth in the shot put at last year's divisional meet. On the girls' side, Kylie Rodenberg qualified for the state meet in both the 100-meter hurdles and long jump last season.
The Wolves expect to receive a lift with athletic standout Juliun Benson coming out for the sport. He is likely to compete in sprints and jumps.
Wolf Point's squad features 26 athletes including 17 boys. Seniors on the squad are MacDonald, Silk and Benson. The team includes seven juniors, five sophomores and 11 freshman. R.C. Page is the team's head coach. Assistant coaches are Eric Peterson, Cristina Moore, Alonna Sansaver-Martinez and Wes Weeks.
The Wolves hope to open their season this weekend in Lockwood after the Glasgow meet was postponed.
Wolf Point Track Schedule
April 1: at Lockwood Invitational April 6: at Wibaux Invitational (Glendive) April 15: at Baker Invitational April 15: Scobey Invitational (Wolf Point) April 22: at Sidney Invitational April 27: Northeast Montana (9-10) Invitational in Wolf Point' April 29: Fairfield/Belt Invitational (Great Falls) May 2: Top 10 track meet (Glasgow) May 5: Gene Nelson Memorial (Wolf Point) May 13: District 2B meet (Glasgow) May 20: Northern B divisional (Great Falls) May 25-27: State (Butte)