Posted on
Poplar's Golf Squad Keeps Increasing In Numbers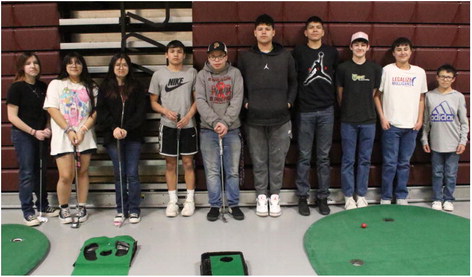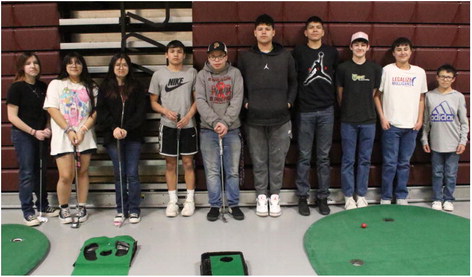 Poplar High School's golf program keeps building.
This season, there are 12 students out for the sports including several first-year players.
"It will be a lot of teaching this year for the beginners," Poplar coach Brock Copenhaver said.
The Indians do feature five returning players on the boys' side including Landon Young, Nolan Crawford, Mike Young, Preston Ogle and Quinn Sutherland.
L. Young, a junior, was the only Poplar golfer who qualified for the state meet last year.
"As a boys' team, I hope to place at divisionals and go to State as a team," Copenhaver said.
He is pleased with the amount of players and feels the program is heading in the right direction.
"It's a good turnout for Poplar golf," Copenhaver said. "Last year, we ended the season with just five golfers."
Copenhaver, who is assisted by "Bosh" Gourneau, is hopeful that the weather improves quickly. Because of weather challenges last year, the Indians had seven meets in two and a half weeks near the end of the season. "It looks like it's going to be the same this year," Copenhaver said.
Poplar Golf Schedule
March 31: at Shelby April 14: at Malta April 20: Wolf Point Invitational April 28: at Glasgow Invitational April 29: at Malta Athletic Club Invitational May 4: Poplar Invitational in Wolf Point May 5: Poplar, Wolf Point in Glasgow May 9: Divisional in Shelby May 16-17: State in Shelby