Posted on
Poplar Lines Up Solid Track Squad For Upcoming Season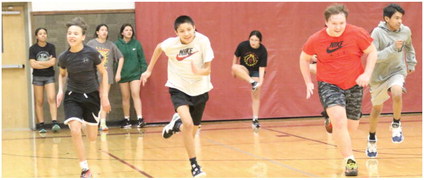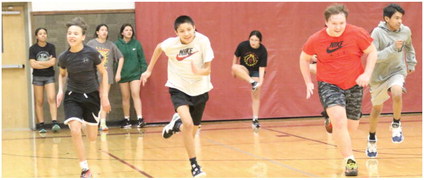 Poplar's track program has one of its best turnouts in years as 43 athletes are out for the sport this season.
"There's a lot of freshmen," Poplar Coach Loren Boadle said of the strong interest.
Several girls return who qualified for the Class B state track meet last year.
Bailey Dupree, a sophomore, qualified for the state meet after placing fourth in the 300-meter hurdles at the divisional level.
Jazmyn Carrywater competed at the state meet in the 3200 after placing sixth in the event at the divisional meet.
Three of the four girls also return from the state qualifying 1600-meter relay team. Back for the relay are Carrywater, Dupree and Reinita Irizarry.
Carrywater, Dupree and Irizarry all enjoyed solid cross country seasons last fall.
"We have a lot of good girls," Boadle said. "We have to wait and see. We're young, really young."
On the boys' side, Miles Boxer is coming off a solid season in the cross country program.
The Indians hope to qualify as many athletes as possible for the Class B state meet this year.
Poplar Track Schedule April 1: at Lockwood Invitational April 6: at Wibaux Invitational (Glendive) April 15: at Baker Invitational April 22: at Sidney Invitational April 29: at Fairfield/Belt Invitational in Great Falls May 2: Top Top Track Meet in Glasgow May 5: Gene Nelson Memorial in Wolf Point May 13: District 2B meet in Glasgow May 20: Northern B divisional in Great Falls May 25-27: State in Butte.