Posted on
Jacqueline Weeks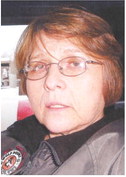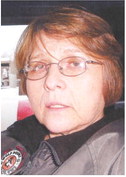 Jacqueline "Jackie" Ann Weeks (Waciya Winya – "Woman They Depend Upon"), 73, died March 18, 2023.
She was born April 11, 1949, to William "Chubby" Weeks, Jr., and Lillian "Lily" DeLong Weeks. She graduated from Wolf Point High School in 1967 and graduated from the University of Montana - Missoula in 1972 with a bachelor of arts degree in sociology and received her master's degree in community and regional planning from the University of North Dakota in 1982.
She worked for the Fort Peck Assiniboine and Sioux Tribes for over 50 years. She began her career with the Fort Peck Tribes as a planning intern with Housing and Urban Development, then became the Planning and Office of Environmental Protection director in 1973. She served as the tribal operations officer of the Fort Peck Tribes from 1992 until her retirement in 2022. Often, she would work on the weekends to make certain projects and grants would be completed and be finished on time. She mentored numerous employees who also sought her advice and counsel. Her dedication to improving her community and tribe was evident in her career and is an inspiration to all.
She was preceded in death by her siblings, Josephine Neutgens, Dorothy Balbinot, Gary Farnsworth, William Weeks III and Robert Weeks.
She is survived by her sons, James Craft and Seth Miller; twin daughters, Kari and Erin Miller; two adopted grandchildren; five grandchildren; three great-grandchildren; and siblings, Dennis Lambert, John Weeks, David Weeks, Rita Weeks, Tom Weeks and Wayne Weeks.
Her funeral was held Friday, March 24, at the Southside School. Cremation followed. Clayton Stevenson Memorial Chapel was entrusted with arrangements.