Posted on
Carolyn Pilgrim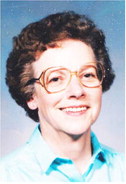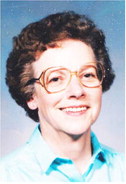 Carolyn Sigg Pilgrim, 92, of Wolf Point died March 18, 2023, at Trinity Hospital.
She was born Nov. 29, 1930, in Joliet to Alfred G and Eleanor Horrall Sigg. She attended her school years in Joliet; Los Angeles, Calif.; and her senior year of high school in Hinsdale, where she graduated in 1948.
She worked in her early years at the Hinsdale Tribune and at the state welfare office in Helena. She attended Montana State University - Billings from 1950-1960, graduating with a bachelor of science in education.
She taught various grades from 1952-1988, in Glasgow, Billings, Forsyth, Terry, Wolf Point, Sunnyside and at Frontier School. She spent many years as a substitute teacher while raising her children.
She loved to dance, read, listen to music and study scriptures. She was an avid reader with an extensive collection of books covering a wide variety of subjects.
She was very active in her church and dearly loved her "church family." Over the last 50+ years, her involvement with her church included teaching Sunday school, Relief Society and primary; and also playing the piano for church services, weddings and funerals — which was her favorite calling.
She married Joseph E. Pilgrim in April 1963, and died one month shy of their 60th wedding anniversary. They have four children: Kerry, Joe, Andrea and Ronald. They have 15 grandchildren and 17 great-grandchildren. Her only living sibling is Jacob Sigg.
Her sisters, Barbara Warddrip, Alfreda Drabbs, Julia Slack, Audrey Larson and Martha Neutgens, all preceded her in death.
A funeral was held Saturday, March 25, at the Clayton Stevenson Memorial Chapel in Wolf Point. Interment was at the Joliet Cemetery. Clayton Stevenson Memorial Chapel was entrusted with arrangements.