Posted on
AbuShaban Serves As Principal In Frazer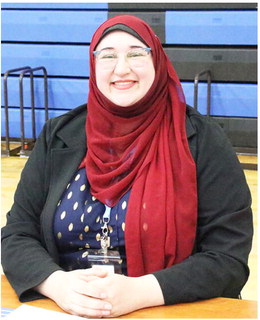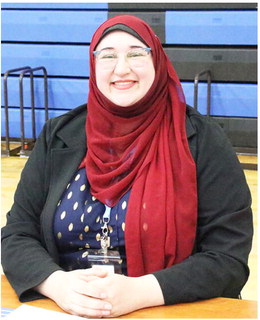 During parents' conferences at Frazer School on Wednesday, March 22, Nourah AbuShaban excitedly greeted visitors and introduced herself at the school.
AbuShaban has served as Frazer's principal since Feb. 27. Prior to that, she worked in recruitment and retention at Fort Peck Community College.
She explains she became familiar with Frazer's students when she went with her husband as a chaperone on a Chante' trip.
"The kids were great kids," AbuShaban said.
She noted she is impressed with Frazer's school environment.
"We have a lot of great teachers and kids," she said. "It's a small school. Everybody knows each other. There's a lot of potential here."
She explained that an anti- bullying program is being developed. The goal is to train staff how to recognize bullying.
"We're using classroom management techniques," AbuShaban said.