Posted on
Maria Loretta Walton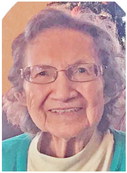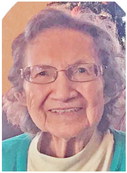 Maria Loretta "Tweet" (Wetsit) Walton, 89, died March 13, 2023.
She was born Oct. 24, 1933, her brother looked at her and said "what a tweet little girl." Everyone laughed as he couldn't say "sweet." The name stuck and she grew up known as Tweet Wetsit. Her parents were John Earl and Nina Catherine (Redstone) Wetsit. She was given her name as a girl at a ceremony. At that time, it was illegal to practice Indigenous religion and customs. She never shared her name given at that ceremony. Her grandfather called her Sha Hiya Wiya/ Cree Girl.
She graduated from Frazer High School and went on to complete her teaching degree at Eastern University (Montana State University Billings). She did her student teaching at McKinley School in Billings. She then became a teacher in Harlowton. She was recruited to teach at North Pasture Creek School where she met Edmund "June" Commodore Walton Jr. Together, they raised five children, Doretta, Carolyn, Steve, Patrick and Thomas "T. Ed".
She raised chickens, turkey and pigs on the ranch. Her children tell stories of how the birds would follow her throughout the yard and happily chirp at her. Each year, she'd share the poultry with family and friends. When she moved to town, she continued to care for the cats and dogs throughout her neighborhood.
She demonstrated generosity and compassion throughout her life and instilled the love of family in her children. Whenever anyone came to visit, she would feed them and insist they took food or a gift with them. She was a lifelong educator, always willing to teach others valuable lessons.
She was preceded in death by her siblings, Lawrence "Hans" Wetsit, Donald Wetsit, George "Bootsie" Wetsit and Katie "Dolly" Wetsit Stark.
She is survived by her children, Dorie Rush, Carolyn Rusche, Steve Walton, Patrick Walton and T.Ed Walton; numerous grandchildren and great-grandchildren; and sister, Carol Wetsit Jones.
Funeral service was held Friday, March 17, at the Immaculate Conception Church with burial following at Greenwood Cemetery.