Posted on
Area Players Receive Basketball Honors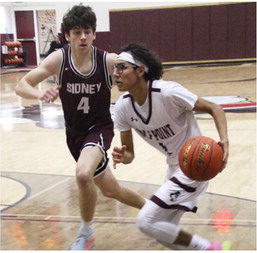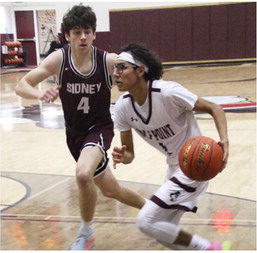 Wolf Point's senior Kelby Bauer and Poplar's junior Delray Lilley have each been selected to the Class B All-State boys' basketball team.
Other All-State selections from District 2B were Glasgow's sophomore Wyatt Babb and Malta's senior Jared Eggebrecht.
Wolf Point's senior Juliun Benson was also a first team All-Conference pick.
Malta's sophomore Bohdi Brenden rounded out the first team.
Second team selections included Wolf Point's senior Kraven Silk, Poplar's junior Geordy Medicine Cloud and Poplar's sophomore Kaniel Ricker.
Also voted to the second team were Glasgow's senior Keigan Ingram, Harlem's senior Marley Stewart and Malta's sophomore Treyton Wilkie.