Posted on
James Simoneau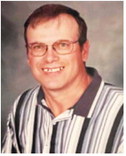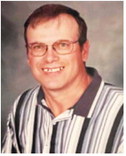 James Michael "Jim" Simoneau, 70, of Medicine Lake died March 4, 2023, at St. Patrick's Hospital in Missoula.
He was the fourth son of George and Laura (Kelly) Simoneau and was born at Roosevelt Hospital in Culbertson on Aug. 27, 1952.
After graduating from Medicine Lake High School, he attended the University of Montana, graduating in December 1975, earning a bachelor of arts degree in business administration - finance.
After working for several years with forest management for the State of Montana, he returned to Medicine Lake and worked for the Medicine Lake High School from 1981 until his retirement in 2017, many years as head custodian. He also was the golf instructor for several years at the high school.
He was a kind and generous man, full of optimism and good cheer. One could not find a more humble and genteel person. He quickly made friends with anyone he met — making many of those individuals lifelong and dear friends. He was very attached to his phone and was often the one to call family members and friends to check how they were doing and ensure communication lines stayed open.
He loved to play cards, especially pinochle and cribbage. He was an avid sports fan, especially playing golf and watching the Montana Grizzlies or the Pittsburg Steelers. He died with a blanket for each team comforting