Posted on
David Ruffatto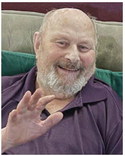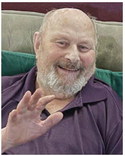 David Allen Ruffatto, 82, of Sidney died at his home in Tuesday, Feb. 14, 2023.
He was born at home on June 13, 1940, in Brockton the sixth child of Antone "Tony" and Anna (Cuccia) Ruffatto. He joined two brothers and three sisters ranging in age from 21 to 8 years old.
He always worked odd jobs, anything to make a few bucks. When he was 12 or 13, he made a deal with the owner of the hardware store. He wanted to make payments so he could order a gun. He would take in his cash for the store owner to hold on to and keep track of how close his total was to the prize. Once he made the final payment, he asked the owner to please order the gun. The gentleman said, "I knew you were going to make it, so I went ahead and ordered it" and pulled it out from under the counter.
He graduated from Brockton High School in 1958 as salutatorian. He always joked that there were only two in his class. He received a full year scholarship to Carroll College in Helena.
After college, he moved back to Brockton and worked at the elevator. He ordered a brand new 1961 Ford Starliner car, black on black. He lived on the highway across from the railroad tracks and saw the train come through with his car on it. He hot footed it to Wolf Point where he paid cash for his new ride. It also happened to be his 21st birthday.
He met Karen Kirn in 1963 through mutual friends. He married Karen on June 26, 1965, and also purchased the Westland Station where he was working in 1965. They moved into the tiny house behind the station to start their married life. Their only child, daughter Diahn, was born in 1967.
In 1969, he became route man for Wildwood Beverages and moved to Plentywood. His ability to read people, along with his social nature, allowed him to excel in this field. The year 1971 saw a change in ownership to Blue Rock, where he continued to be the top route man for many years. In 1980, he was promoted to branch manager and worked another two years.
In 1982, he began his oilfield career as a pumper for Grace Petroleum. This job allowed him the freedom to do the things he loved and also take his dog, Rex, with him. Hunting arrowheads was one of his favorite pastimes. He had a great eight years with Grace, but alas the boom ended, and his wells were closed. Lance Averett called him in 1990 and said, "I hear you could use a job!" Next was a move to Sidney to become the area marketing manager for Blue Rock.
Prior to the move to Sidney, 1989 brought Perry Boyer into the family. Dad still called him his first son and cared for him deeply the rest of his life.
Along with shooting and looking for arrowheads, he loved to canoe and help friends with construction, electrical work and plumbing. He was a World War II history buff, loved Native American culture and wolves.
He retired at the end of June 2006. He was ready for a new chapter and started working with metal. Over the years, this passion lead him to make gates, tables, wall décor, crosses, quilt holders, plant holders and even a name plaque.
2010 brought Ray Skogen to the family as his second son.
In 2013, he took a tumble off scaffolding while working on a ceiling and landed on the cement. This resulted in a broken eye-socket, nose, femur and eight ribs in his back. It was a tough road, but he made it through with some lasting repercussions.
He always like a good joke and was the ultimate storyteller.
The day after his 82nd birthday, he was flown to Billings where he received the news that he needed a quadruple bypass. He decided there would be no surgery and said "I've lived a good life, I'm tired and I'm just going to ride this out."
He was preceded in death by his wife, Karen; and siblings, Pete Ruffatto, Jim Ruffatto, Marie Wilson, Grace Howe and Rose Thumm.
Survivors include his daughter, Diahn Ruffatto.
Memorial services were held Saturday, Feb. 25, at the Carpenter's Church in Sidney with Pastor Gloria Buxbaum officiating.