Posted on
WPCO Assists In Making Projects Possible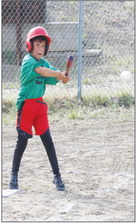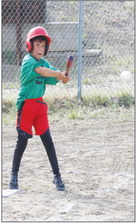 By providing financial assistance, the Wolf Point Community Organization helps make many projects and opportunities possible in the region.
"We work with the community," WPCO's chair Roxanne Gourneau explained. "We try to touch as many lives in the community as possible."
WPCO played a key role in the playground project at Borge Park by donating $20,000 for the project. In addition, WPCO provided hot dogs, chips and pop for a Back to School Blast to celebrate the playground's grand opening.
"We want to establish these events and encourage the opportunities we have here," Gourneau said. "We want to offer hometown, family fun."
Funds come from profits from the Silver Wolf Casino's businesses.
Officers for WPCO include Gourneau as chair, Kris FourStar as vice president, Holly Denny Gourneau as secretary/treasurer and Curtis Red Stone as sergeant of arms. Elections are held annually.
WPCO holds its public meeting the third Monday of each march.
Other large donations this year have included $19,000 to a swimming pool fund, $10,000 for the baseball program and $2,000 to Wolf Point's cheerleaders.
During the holidays, 600 turkeys were donated to area families. The group also held a haunted house and provided school backpacks.
"It's continually giving back to the community" Gourneau said.
Primary focuses include youth activities and the elderly.
Gourneau notes that WPCO encourages people and groups who receive donations to give back to the community through volunteerism.
In 2022, the club hosted strategic planning workshops to improve the community.
Some goals listed included a facility for gatherings, meaningful food sovereignty, facilities for youth, a rodeo club, family activities, concerts for all ages, archery, a miniature golf course, a bike club, a garden club, fresh and affordable produce delivery, processing for beef, better working relationships, Native owned businesses, improved graduation rates, legal aid for community members and cultural responsibility to elders. Challenges discussed included insufficient pay for sustainability and a meager work force.
"There's infinite opportunity here. Our goal is to position ourselves to help members and our community," Gourneau said of the importance of the strategic planning.