Posted on
School Board, Sheriff's Office Agree To Contract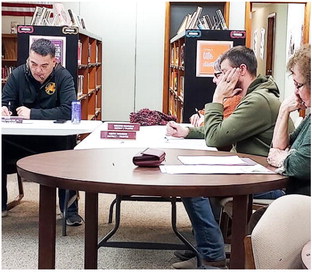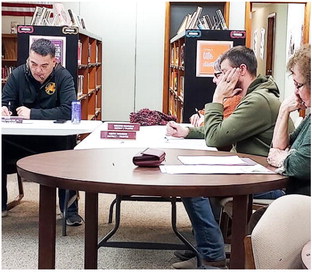 The Wolf Point School board has approved a contract with the Roosevelt County Sheriff's Office to provide a deputy/school resource officer in the school district. The contract will run through the end of the school year.
According to school officials, the decision was made due to liability concerns that have arisen. The Health Promotion Disease Prevention Program has agreed to help fund the position. The funding will route to the sheriff's office.
Board chair Lawrence Hamilton said that school resource officer Corey Reum will have more enforcement power with the change.
Superintendent Eileen Karge said the officer will basically work at the school for the sheriff's office. His duties will be at the school unless in a case of an "extreme emergency."
Also during the meeting on Feb. 13, Hamilton announced his resignation from the board effective April 10. His district three position will be filled in the May 2 election.
The election will be a mail-in election. Other positions up for election are currently held by Keith Higgins in district one, Roxanne Gourneau in district four and Lanette Clark in district five.
Appointed to trustee committees were Higgins and Gourneau for facilities, Elizabeth DeCoteau Lingle and Gourneau for policy and Hamilton, Clark and Bif Loucks for negotiations.
The Wolf Point Education Support Staff Association requested that negotiations begin soon. The current contract ends June 30, 2023.
Patricia Toavs noted that the Missoula Children's Theatre will have its performance at 3:30 p.m. on Saturday, Feb. 18. She noted additional funding is needed after this year, and she urged the school district to cover the costs.
During the activities director's report, board chair Hamilton urges activities to make requests for equipment improvements. He feels there's a need for new volleyball nets, wrestling mats and speech and drama supplies.
Gourneau praised the attitude and successes of the boys' basketball program.
Facilities director Shane Reed said the shuttle bus is seeing a good deal of activity as far as transporting students to school.
High school/junior high school principal Kim Hanks said that attendance is above 80 percent for all classes, except freshmen, for the first time in many years.
Individuals approved to be hired were Jarod Figueroa for assistant cook, Perry Lilley for Southside paraprofessional, Lance Chase for assistant custodian and Kendra Hawk for long-term substitute teacher. Hired for Southside's after- school program were Tiffany Sietsema, Trinity Whitmus, Nancy Richter, Rain Turcotte, Melissa Acenas, Charissa Zaballero, Marissa Follet and Ty Nygard.