Posted on
Lustre News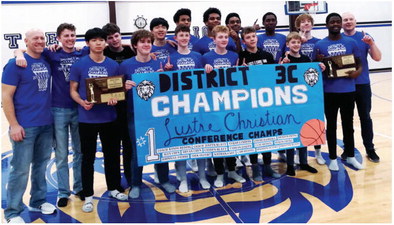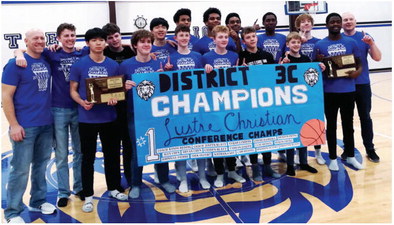 This week is about sports and the weather turning cold. It was 13 degrees this morning and falling.
So ladies first, we will tell you about their achievements.
Roads were good for fan to attend the 3C District tournament in Glasgow last weekend. The Lady Lions did well, beating Frazer 5742 Wednesday but lost to Scobey/Opheim 55-30. They were victorious over Dodson 55-45 in overtime, with Alexa's free throws tying it up! The team was finished well even though she fouled out with two minutes of overtime remaining!
In the consolation game Saturday, the girls won 4720 over Nashua. Congratulations on qualifying as one of three teams to advance to divisionals, March 1-4 in Wolf Point. Bill Reddig is their coach, assisted by Justin Klatt.
A reception was held for both teams at LCHS on Sunday afternoon, Feb. 1m to honor the basketballs teams on their qualifying to go to divisionals Team captain Elijah Lenihan led his team, coached by Randy Reddig, to a 38-37 win in the championship game against Scobey/ Opheim.
As expected, it was a hard defensive game. Finishing first in the 3C conference, they had a bye, then defeated Dodson 62/32 on Thursday to win the berth in the championship game.
The team thanked the community for their hearty support acknowledging their manager, Courtney Teichroew. Their coach encouraged the team from the Scriptures, and all our hearts as we compete at the next level of play.
Thank you to those who made the beautiful cakes with the team pictures for our enjoyment.
Looking ahead, Track begins March 13, and Schmeckfest is March 24. The Lustre Grade School hosts the Valley County Spelling Bee Feb. 22, at the Lustre Christian High School