Posted on
High Prairie Veterinary Services Covers Need In Wolf Point Area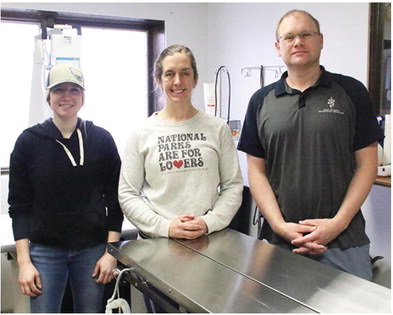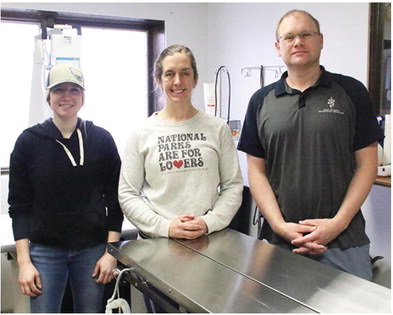 Dr. Heather Grimm of the High Prairie Veterinary Services in Wolf Point definitely understood a need for quality animal care in the Wolf Point area.
Grimm noted her experience in the region including assisting Tina Betshismedicine of Pound Puppies with spaying and neutering local pets on several occasions.
"I'm very passionate about wanting to provide high quality medicine in the middle of nowhere," Grimm said.
She is familiar with the area since she practiced in northeastern Montana from 2011 until 2018. She jokes that she then took a side trip to southern Montana for a few years.
In January, she returned to Wolf Point to open High Prairie Veterinary Services at 420 Cascade Street. She noted her close relationship with Pound Puppies led her to the decision.
"Tina and I have been working together since about 2015," Grimm noted.
Office hours are 8 a.m. to 6 p.m. on Mondays through Thursdays and 8 a.m. to 5 p.m. on Fridays. Phone number is 406-525-3878. Payment is due at the time of service, but High Prairie works with CareCredit and VetBilling.
The office provides an array of general medical and surgical care for small and large animals.
She noted that she has even treated a bearded dragon lizard. She said she doesn't have much experience with exotic animals but will reach out to colleagues if assistance is needed.
Grimm plans to serve at the present location for many years to come, but she says a long-term goal is having a shelter east of Wolf Point to help Pound Puppies hold animals.