Posted on
Food Pantry Works to Reduce Food Insecurity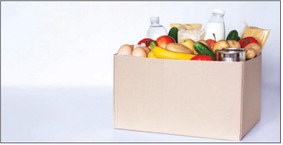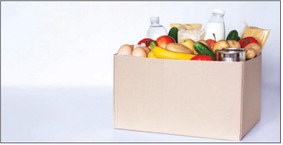 The Wolf Point Food Pantry Inc., is a 501(c)3 non-profit corporation. The goal for the organization is to help reduce the amount of food insecurity in communities.
The organization dispenses food on the second and fourth Tuesday of each month from 11 a.m. to 4 p.m. at their location at 403 Main St. in Wolf Point.
The current board of directors include Gary Johnson, Marilyn Johnson, Lance FourStar, Roxanne Gourneau and Jeff Harada.
The pantry was reopened in April 2022 and was open 13 times in 2022. There were 1,487 families and 4,977 individuals served. Total amount of food was 48,573 pounds.
There is a faithful staff of volunteers that helps fill and handout food baskets and unload the semi. "We are very thankful for our volunteers. We couldn't do what we do without them," Gary Johnson said.
Since the food pantry reopened, it has received good support from the Fort Peck Tribes and many organizations and individuals in the communities that it serves. More help is always needed.
The food pantry is open to anyone that has food security issues. Mailing address is P.O. Box 255, Wolf Point, MT 59201. If you have any questions, you can contact Gary at 406-6507040.