Posted on
FFA Part Of Education In Area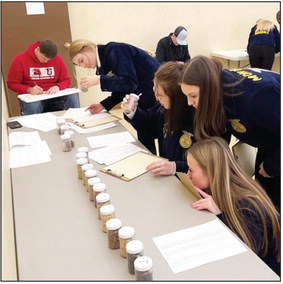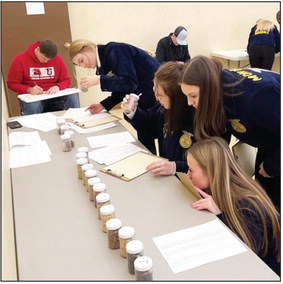 FFA — Future Farmers of America — programs with high school students are going strong throughout Roosevelt County.
The Wolf Point chapter has 12 students involved in FFA this school year.
"The kids put a lot into it," Wolf Point's advisor Martin Toavs said. "I'm happy they want to participate and give it a go."
Officers in Wolf Point are Samantha Reed as president, Aaron Boysun as vice president and Gaige Bushman as treasurer.
Upcoming events include a crops competitive event in Conrad during March and the state meet in Great Falls in late March.
Poplar, under the direction of advisor Ted Fulgham, became an official chapter in April 2021. The chapter has been attending events and getting more familiar with FFA.
Students from Culbertson, Froid and Bainville each are putting together strong seasons at district competitions. Students from the three schools earned honors during FFA competitions in Medicine Lake on Monday, Jan. 23.
The Froid FFA team earned second place in agronomy during the event.
Culbertson's varsity teams earned sixth in agronomy and eighth in mechanics. For the JV level, Culbertson placed first in agronomy and third in mechanics.
Bainville's Roger Butikofer earned top honors in mechanics.