Posted on
Cowgirls Battle In Title Contest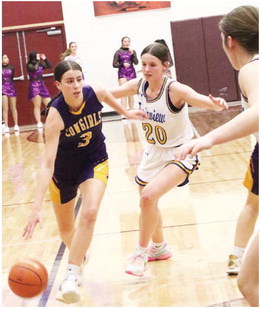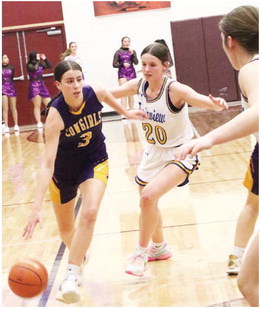 Culbertson's girls' basketball team put together an outstanding effort but lost to top-seeded Plentywood, 38-31, in the District 2C championship game in Sidney on Saturday, Feb. 18.
The Cowgirls trailed only 9-8 at the end of the first quarter and Culbertson earned a 15-14 half-time advantage.
Plentywood gained a 22-20 advantage in the third quarter. The Wildcats then scored 16 points in the fourth period for the victory.
Megan Granbois led the Cowgirls with 12 points and eight rebounds.
Also scoring for Culbertson were Makena Hauge with nine, Ayden Ator with three, Alicyn Ator with three, Destiny Thompson with two and Perla Burciaga with two points.
Hauge had five assists in the contest.
Emma Brensdal led Plentywood with 17 points. Paityn Curtiss added eight and Annie Kaul had seven points.
Mallory Tommerup accounted for four assists and three steals.
The Eastern C divisional tournament is March 1-4 in Wolf Point.