Posted on
Community Association Promotes Bainville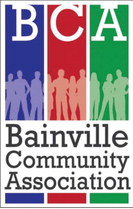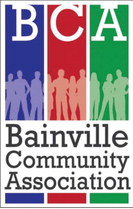 The Bainville Community Association was established in 2015 with the goal of improving and promoting the entire Bainville community.
John Gilligan serves as president of the association.
Heritage America Day held in July is the organization's largest event of the year.
During the summer celebration, activities include a parade, reunion banquet and family entertainment. Fun event includes kids' games, farmhand olympics, prairie golf and bounce houses. Community church and a four-on-four volleyball tournament also took place.
The Bainville FFA Alumni provides an evening meal.
Last summer, a concert by country singer Josh Kerr was one of the highlights of the weekend.
Although Heritage America Days is the largest event of the year, the association is also involved in other activities including bringing Santa and an Easter egg roll.
"It's for any need of the community" Gilligan said during the celebration last summer.
The group is looking for new members and ideas for new projects.