Posted on
Chamber Of Commerce Helps Culbertson Community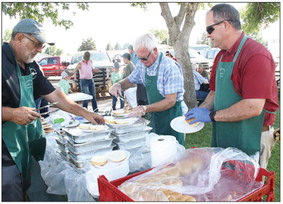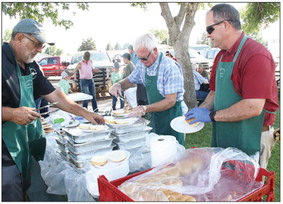 The Culbertson Chamber of Commerce and Agriculture features leaders who are dedicated to the area.
"We want to promote the community as a whole," Wayne Hendrickson, president of the Chamber, said.
The Chamber's biggest effort of the year is providing a free meal on the Friday night of the Roosevelt County Fair. Last August, 325 free meals were given out prior to the livestock sale.
"It's been an event that we've done every year," Hendrickson noted.
Another way that the Chamber benefits the community is judging and awarding the top floats at the Frontier Day parade each summer.
The Chamber is also the food sponsor and performs the cooking for the Swank Variety Plot Tour each summer.
"We have sponsored other miscellaneous events around the area throughout the years," Henrickson said.