Posted on
Landrea Josilyn Youngman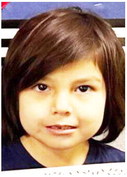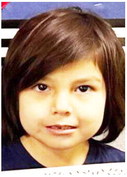 Landrea Josilyn Youngman, "Sna Sa CiKana Wiyan" (Little Red Blanket Woman), six, died Jan. 25, 2023, in Wolf Point.
She was born to Loren J. (Cheppy) GreyBear-Youngman and Leiya J. Yazzie on Aug. 23, 2016. She attended Wolf Point Southside school. She and her twin brothers were kindergartners. She loved going to school — sick or not, she was going. She recently made student of the week and was progressing in school, passing her tests. She was very smart.
She was very close to her siblings. Wherever the family went, people saw how well-mannered and close they were, always holding hands. She and her twin brothers are a year apart, and her family called them the "triplets."
She used to call her big sister, Lillianna, "Mama." Later, she would become "Lil' Mama" to her twin brothers. She kept them in line at school and made sure they behaved. She always included them in games, made sure they knew when it was time to eat and time to go. She and her siblings have nicknames — hers was "Waka."
She loved watching Minnie Mouse, plushies and playing dress up. She loved heels because of the sound they made. She also loved getting her nails and hair done.