Posted on
Harada Takes First In Poplar Fishing Contest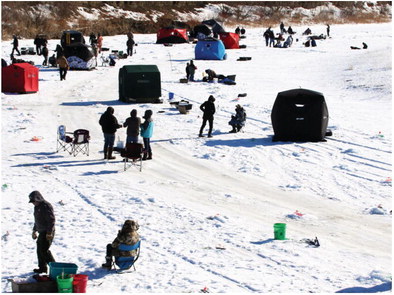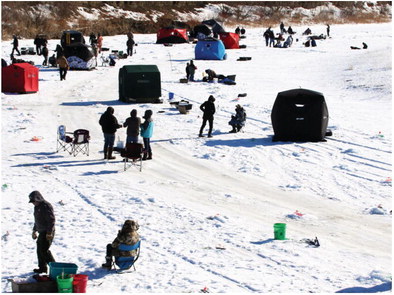 The 15th annual Poplar Ice Fishing Contest took place with good participation on Saturday, Feb. 4.
Steve Harada of Wolf Point earned first place and was a $2,000 winner with a 2.5 pound pike.
Kellen Forbregd placed second and won $1,000 with a 1.6 pound sauger. Kannin Nelson took third and earned $500 with a .14 ounce pike.
Sponsors of the event included Harold and Marilyn Marottek, Main Street Grocery, Independence Bank, Poplar Chamber of Commerce, Buckhorn Bar and Cafe, Runnings in Dickinson, N.D., Spotted Bull Recovery Resource Center, RDO and the Fort Peck Tribes Fish and Game.
Poplar Fishing Contest
Many contestants took part in the Poplar Ice Fishing Contest on Saturday, Feb. 4. Steve Harada of Wolf Point finished in first place.
(Photo by James Walling)