Posted on
Froid/Lake Earns League Victory Over Plentywood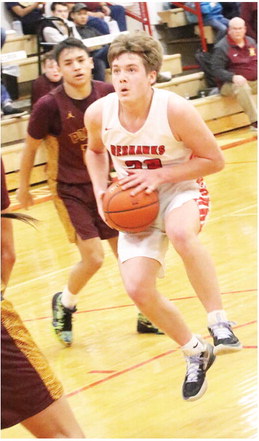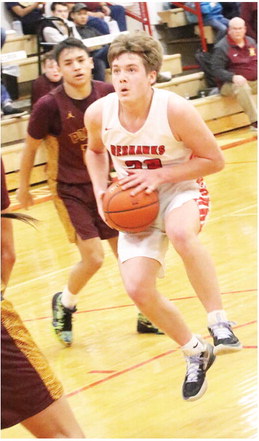 The Froid/Lake Red Hawks traveled to Plentywood and came away with a key 41-40 District 2C boys' basketball victory on Saturday, Feb. 4.
The game was deadlocked at 31-31 after three quarters of play. Froid/Lake gained a 3331 on a pair of free throws by Mason Dethman to open the fourth period.
A fast-break basket by Nate Stentoft put the Red Hawks ahead by a 35-31 margin with five minutes remaining.
After the Wildcats scored a basket, Patton Bighorn hit a 12-footer for a 37-33 margin.
Plentywood cut the gap to 37-35, but Dethman connected on a tough 12-foot shot with 40 seconds left.
After the Wildcats pulled to 39-37, Dethman made two free throws for a 41-37 lead with only 16 seconds left. Stentoft intercepted a pass on Plentywood's next possession.
Plentywood's Cayden Trupe hit a three-pointer with one second left for the 41-40 final.
Dethman finished with 19 points to lead the Red Hawks. Also scoring were Joey Boyd with seven, Bighorn with five, Max Engelke with four, Caden Kelm with four and Stentoft with two.
Trupe led Plentywood with 11 points.
The Red Hawks jumped out to an 11-7 lead in the first quarter. The half ended in a 19-19 deadlock.