Posted on
Steppler Repeats As Culbertson's Spelling Champ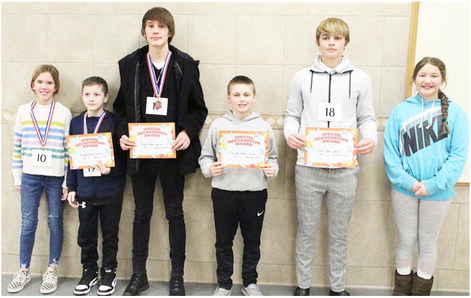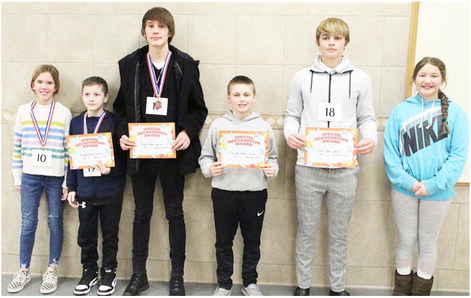 Anna Steppler repeated as the spelling bee champion at Culbertson during the competition, which featured 20 contestants, on Wednesday, Jan. 25.
It was the third year in a row that Steppler won Culbertson's bee. The final word that she spelled in the contest was poppets.
She studied for the test at home. It probably helped that her brother Parker, a fourth-grade student, was also part of the competition so they could study together.
Colt'n Rees, an eighth-grader, placed second in the bee and Jonas York, also an eighth-grader, took third. Also in the top five were fourth-grader Beau Becker and eighth-grader Brooks Solem.
The top five students qualified for the Roosevelt County bee. Aeryn Ator, a fifth-grader, is the alternate for Culbertson.
After the third round of the bee, there were 11 contestants left. There were only six participants left after the fifth round.
Other contestants for Culbertson's spelling bee were Emma Berwick, Felixe Becker, Emilynn Powell, Arlie Purvis, Shanna Bets His Medicine, Aubry Salvevold, Noah Fox, Gerald Happ, Colby Granbois, Flint Solem, Ella Anderson, Paisley Featherston, Parker Steppler and Kovawn Red Eagle.
Serving as judges were Lora Finnicum, Courtney Forbregd and Paula Dehner.