Posted on
Lustre News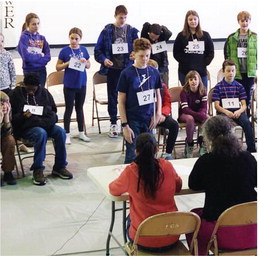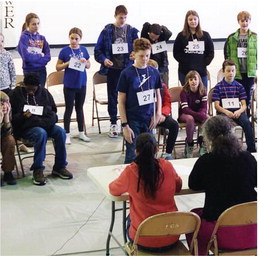 Spelling Bees are being held in the Montana schools in January. They bring back good memories for some, not so good for others of us.
On Jan. 25, the fourtheighth grade Lustre students competed in their school's spelling bee. Winners were: first, Coleman Hilkemann, fifth grade, son of Mike and Nikki Hilkemann; second, Justin Schiller, fifth grade, son of Bob and Gretchen Schiller; third went to Sydney Klatt, seventh grade, daughter of Justin and Kimberly Klatt; fourth, Cam Reddig, eighth grade, son of Randy and Becca Reddig and fifth went to Aubrey Klatt, fourth grade, daughter of Justin and Kimberly Klatt. Parents play a huge part in the success of their children's education. Learning to spell is a key ingredient to communication. The Valley County Spelling Bee will be held at Lustre Christian High School on Wednesday, Feb. 22, at 10 a.m.
The community was busy this week, with a game against Scobey on Tuesday night that had the gymnasium filled and home town advantage encouraged by the cheering fans. Perhaps our hearing will come back! The teams were challenged and it took the scoring of third quarter to bring Lustre (boys) to a victory. The girls played well but lost to a good team.