Posted on
Cowgirls Keep Rolling With Victory Over Fairview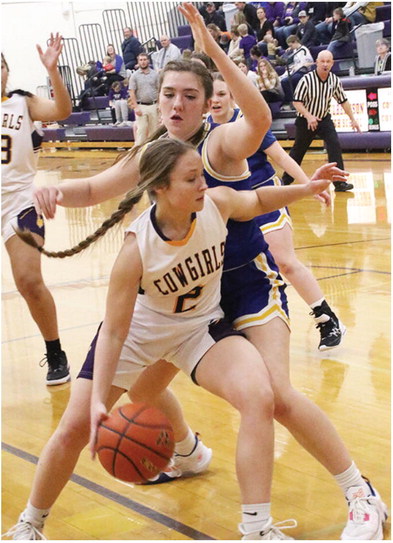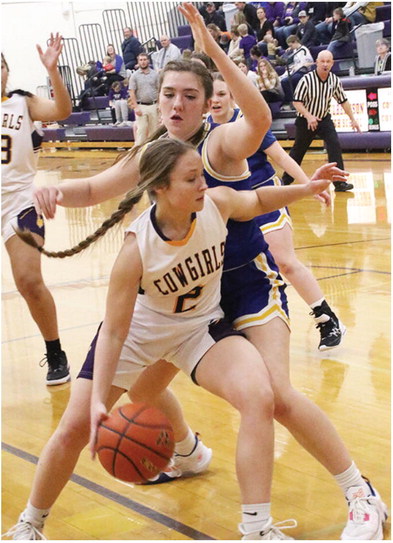 The Culbertson Cowgirls started to break away late in the second quarter and downed Fairview, 51-31, at home on Saturday, Jan. 28.
The victory gave the Cowgirls a second league victory during the weekend as Culbertson defeated Circle the previous night. Culbertson Coach Colby McGinnis said it was the Cowgirls' best weekend of the season.
"We passed the ball well and we saw our cutters," Mc-Ginnis said. "We finished inside really well."
Against Fairview, the Cowgirls were ahead by only a 15-13 margin until Alicyn Ator hit a 16-footer with 4:35 left in the second quarter. A three-pointer by Destiny Thompson increased the margin to 20-13.
After Fairview battled back to 22-18, Thompson ended the half with another three-pointer for a 25-18 lead.
With the score at 30-22 midway into the third quarter, the Cowgirls ran off the final nine points of the period on a 15-footer by Makena Hauge, a basket by Thompson after a steal by Hauge, a hoop by Ayden Ator and a three-pointer by Hauge.
The Warriors opened the fourth quarter with a 14-footer by 5-10 freshman Macy Tjelde and two free throws by Carly Buxbaum, Culbertson's Perla Burciaga scored the next four points.
Ahead by a 43-28 margin, the Ator sisters combined for the next five points as Alicyn made a basket off a rebound and Ayden hit a three-pointer for a 48-28 advantage with only 2:11 left.
Leading the Cowgirls were Thompson with 16 and Hauge with 12 points.
Also scoring were Alicyn Ator with seven, Burciaga with seven, Ayden Ator with five and Megan Granbois with four points.
Fairview's top scorers were Tjelde with 14 and Buxbaum with eight points.
Four points by Granbois and a basket by Hauge off a pass from Alicyn Ator led the Cowgirls to a 10-7 lead in the first quarter.
The Cowgirls will face the Richey/Lambert Fusion in Lambert on Saturday, Feb. 4.