Posted on
Senior Profile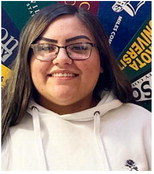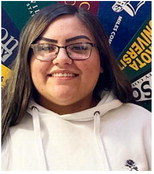 Buck Elk Serves Leadership Role At School
Culbertson senior Haleigh Buck Elk is president of a new organization at the high school.
The Native American Club or NAC started during the middle of the first tri-mester this school year. The club features about 10 students.
"It's good for the Native Americans to learn about their culture and where we come from," Buck Elk said.
Activities have included talking with younger students about Native American history and culture.
Buck Elk is also active with the school's Explore America group. She is helping to fund raise for the trip that will include stops in Washington, D.C., New York and Boston this March.
During the school day, she keeps busy by helping work in the lunch room.
After school, she is employed at a daycare in Culbertson. She has worked there for nearly two years.
"I like it," she said of the daycare. "I enjoy working with the kids."
Her favorite educator is Keri Hauenstein, who is the advisor of the Native American Club.
"She has helped me a lot in the past," Buck Elk said. "She has really helped me in a lot of ways."
Buck Elk plans to attend Miles Community College. She wants to major in nursing.
She has attended school in Culbertson for most of her life.
"It's very educational," Buck Elk said of Culbertson. "They are a good staff here. It's very organized."