Posted on
Flight Slides Off Runway At Poplar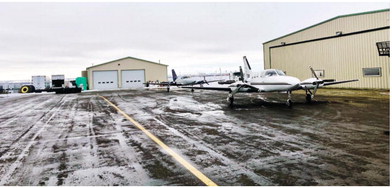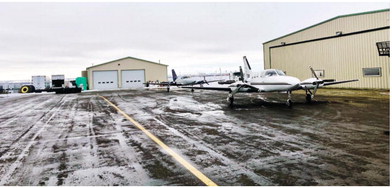 A clinical flight originating from Billings slid off the runway at Poplar Municipal Airport Wednesday, Jan. 18, morning around 8 a.m.
Airport manager Tracy O'Connor told the Northern Plains Independent that no one was injured.
The clinical flight was operated by Edwards Jet Center of Billings and there was some serious damage to the plane, according to one witness. The plane apparently landed hard and veered off the runway.
Clinical flights are common from Billings and other out-of-area hospitals. Many flights carry outreach doctors and other medical professionals to smaller hospitals and clinics throughout rural Montana and Wyoming.
The plane, a King Air B200, had two pilots and one passenger onboard, said Edwards Jet Center General manager Robb Bergeson.
Both the FAA and the NTSB have been notified of the accident.