Posted on
Donations Coming In For Poplar Family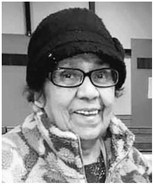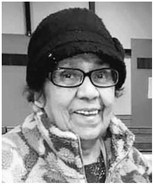 The lives of a Poplar family drastically changed when a house explosion from a gas leak occurred during the late evening hours of Thursday, Jan. 12.
Grandmother Louise Ell, Quinn Sutherland and Colter Beauchamp all survived the explosion but needed to be flown out for medical treatment.
Since the time of the tragedy, people have been reaching out with donations. The Malta community has donated $1,300 and funds raised during a basketball game between Poplar at Glasgow resulted in $1,500.
Last weekend, a Chinese auction was held in Poplar and other fundraising activities were conducted during the Poplar at Wolf Point basketball games. The event raised about $4,000 for the family.
The Poplar School District has announced for the remaining of the winter season 50/50 drawings and other fundraiser drawings will be donated to the family.
Heather Sutherland, who is married to Louise's grandson Terrell, says family members greatly appreciate the support.
"It's been an outpouring," Sutherland said. "They have literally nothing."
Sutherland has organized a Go-FundMe page to raise money for transportation, food and clothes.
"They literally have only the clothes on their backs," she said. "They don't have vehicles anymore."
Sutherland said that all three family members are recovering from the second and third degree burns suffered.
"The family is so beyond grateful," Sutherland said of the donations. "We couldn't make it without everybody's support."