Posted on
Balch Faces Federal Drug Charges In County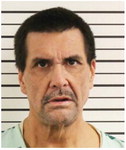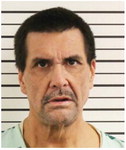 The U.S. Attorney's Office announced that Dwain Francis Balch, aka Waldo, 58, was arraigned or appeared before U.S. Magistrate judges on indictments handed down by the Grand Jury or on criminal complaints.
The charging documents are merely accusations and defendants are presumed innocent until proven guilty.
Appearing in Great Falls before U.S. Magistrate Judge John T. Johnston and pleading not guilty on Jan. 12 was Balch, aka Waldo, 58, on charges of conspiracy to possess and distribute methamphetamine and possession with intent to distribute meth.
If convicted of the most serious crime, Balch faces a mandatory minimum 10 years to life in prison, a $10 million fine and at least five years of supervised release.
Balch was detained pending further proceedings. The Federal Bureau of Investigation, Fort Peck Law Enforcement, Tri-Agency Drug Task Force and Bureau of Indian Affairs investigated the case.
According to court documents, beginning on or about August 2021 through September 2022, Balch knowingly and unlawfully conspired with others to possess with the intent to distribute, and to distribute in or near Wolf Point.
Balch is charged with knowingly and unlawfully possessing, with the intent to distribute, 50 grams or more of actual methamphetamine.