Posted on
Western Native Voice Event Features Local Speakers, Guests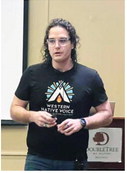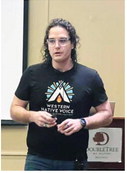 Twelve high school students were chosen through an application process to participate in the first every "Expanding Horizons" Youth Ambassador program created by Western Native Voice in Billings Jan. 12-14. Attendees received a $500 scholarship. Frazer's Alyssa Toce Blount was one of the ambassadors selected for the program.
"Friday, we started getting to know more of our presenters. Personally, I've never got to experience anything like this in that setting so I was glad I was picked to be one of the students," Blount told the Northern Plains Independent.
"On Saturday, we discussed our reservations' problems and talked about solutions or how we can do things different. It was an honor to be able to be a part of the Western Native Voice."
WMV's Tracie Garfield said the program is designed to provide leadership training for students attending school on tribal reservations in rural settings.
"One of the program's main focuses is to provide the students with leadership skills and tools to create change in their communities while ensuring their opinions and voices are heard by local, state and federal policymakers," Garfield said.
Western Native Voice works to nurture and empower new native leaders and impact policies affecting Native Americans through community organizing, education, leadership and advocacy. They are engaged on all seven Montana Indian reservations and engaged in major Montana urban centers because approximately half of Montana's native population lives off the reservation.
For more info on Expanding Horizons and scholarship information, visit westernnativevoice.org / expanding-horizons or call Tristen Belgarde at 406-8691938.