Posted on
Caroline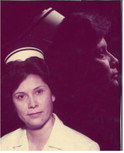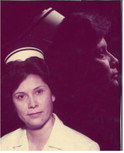 Caroline Marie Bighorn-Baker, 80, of Poplar died Jan. 6, 2023, in Billings.
She was born on Jan. 29, 1942, to Leonard Bighorn and Katherine Lemay in Poplar.
She graduated from Brockton High School in May 1960. She furthered her education in nursing from Albuquerque, N.M., to become an LPN and in Miles City to become an RN.
She worked in Fort Belknap, at Poplar Community Hospital and Indian Health Services until her retirement in 2006 after 43 years. She enjoyed working with others as a nurse. She was a good role model in many people's lives. She liked to watch her game shows and western movies and going for her evening rides and stopping at Frostee's to get her vanilla ice cream cone.
She enjoyed visiting with her children, grandchildren and friends. She enjoyed life to the fullest. Her children's and grandchildren's basketball games were always a favorite of hers.
She was preceded in death by her husband, Myltin Baker; son, Larry Dee Hamilton; grandson Ryan Hamilton; and two sisters Lyda Reddog-Bighorn and Angie Brown-Bighorn.
She is survived by her children,