Posted on
Wolves Earn Top Honors In Glendive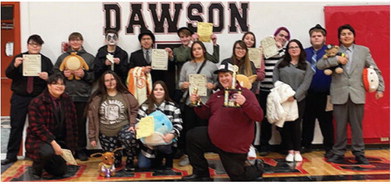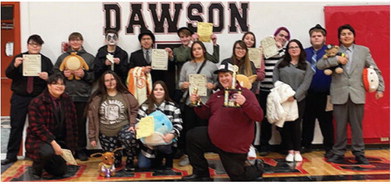 Wolf Point's students came away with the first-place award in drama and second- place honor in sweepstakes for Class B schools at the meet in Glendive on Saturday, Jan. 7.
Placing second were Elliauna Ryan and Cole Boysun in humorous duo and Dante' Dionne in pantomime. Earning third were Jailla Big Talk in Lincoln-Douglas debate, Tavian Bell in pantomime and Ryan Schumacher in humorous oral interpretation.
Taking fifth-place honors were Chase Adams in humorous oral interpretation along with Victoria Wozniak and Jaycen Williams in humorous duo. Del Eymard took sixth in dramatic oral interpretation. Logan Wolff placed seventh in extemporary speaking.
Wolf Point will participate at the meet in Huntley Project on Saturday, Jan. 14.