Posted on
Tribal police find rewards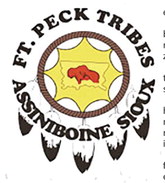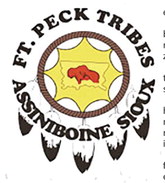 in
By Bill Vander Weele
Jim Summers, chief of police for the Fort Peck Tribes, feels that Law Enforcement Appreciation Day is important and well deserved recognition for those who serve their communities.
National Law Enforcement Appreciation Day is scheduled for Jan. 9, 2023. National Law Enforcement Appreciation Day was created by multiple organizations in 2015 to express their gratitude for officers in the United States. In support of their services, citizens are encouraged to do their part in thanking the law enforcers on this day.
Summers noted that it's beneficial for law enforcement to be valued by citizens.
"It's nice to have something like this," Summers said.
Fort Peck Tribes currently has about 13 law enforcement officers on the street not including Summers and investigators.
"We're looking for more officers, we're short manpower," Summers said. "We have positions open right now."
He explained that the department had about 20 officers a year ago.
"It's a chance to serve our people. For me, it was primarily that and the opportunity," Summers said of reasons why to join the force. "It's never the same thing every day."
He urges young people to consider a career in law enforcement.
"If you want a challenge and a career that's rewarding, it's a good job," Summers said. "You get to serve your people."