Posted on
Senior Profile Nickoloff Aims To Build On High School Success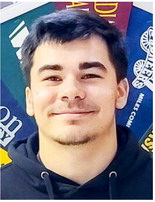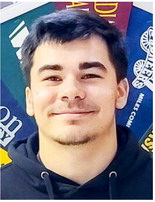 Kobe Nickoloff excited many area football fans with his running ability this past fall. In fact, his play earned him All-State recognition.
The Culbertson High School senior was fairly pleased on how the Cowboys' football season went in 2022.
"I felt like I could had done better," Nickoloff said. He was an All-Conference pick on both offense and defense.
The Cowboys advanced all the way to the state semi-final round. "I can't complain of taking third place," Nickoloff added.
He said that football is his favorite sport by far.
"It's fun to be playing with all my friends," he said. "There's just something about it."
Nickoloff, who also competed in basketball during his high school career, is looking forward to the track season this spring. He plans to participate in the javelin, long jump, discus and sprints.
He qualified for the state meet by placing second in both the javelin and long jump at the divisional level last year. He said the javelin is his favorite event.
He is also active in the school's FFA program where he serves as treasurer.
He enjoys the mechanics competition in FFA.
"I get to learn some new things," he explained.
His favorite class is government with teacher Dave Solem. His favorite teacher is Janelle Ator.
Nickoloff plans to attend Bismarck State College and study for a career in the HVAC field.
He has lived in Culbertson for his entire life and loves the community.
"There's a lot of things to do. There's a river nearby and a lot of hunting access," Nickoloff said. "I love living in a small town."