Posted on
Wolves Play At Home This Week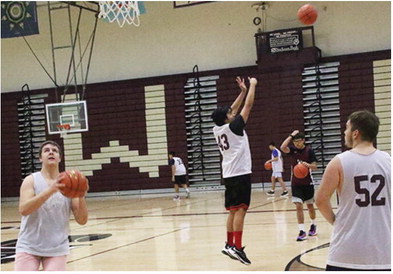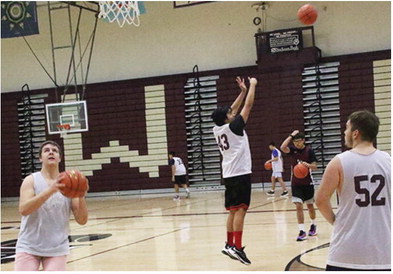 After opening the season with a 5-0 record, Wolf Point's boys' basketball squad looks to continue to improve heading into the new year.
Wolf Point Coach Cole Hanks said he was pleased with the first five games, but the Wolves still have a lot of work to do.
Areas that the Wolves concentrated on during practices after the break included their press and help defense.
"Offensively, we need to have better shot selection," Hanks said. "We aren't patient all the time."
The Wolves will return to action at home against Baker on Thursday, Jan. 5.
Baker has a 2-2 record with victories over Sidney and Forsyth. The Spartans lost to Miles City, 81-50, and Lodge Grass, 77-75.
"They're big and tough," Hanks said. "They play pretty good defense."
The Spartans usually work the ball and take most of the time off the shot clock.
The contest will be a contrast of styles. "It will be which one wins out," Hanks said of the different paces of play.
Wolf Point will then host conference foe Harlem on Saturday, Jan. 7.
"They get up and down the court," Hanks said of the Wildcats. "They are trying to find their way right now after losing a lot of guys from last year."
Harlem is 0-4 for the season with losses against Huntley Project, Lodge Grass, Poplar and Rocky Boy. Hanks expects a tough game from the Wildcats. "They will be ready to go," he said.