Posted on
Vega Receives Recognition From Montana Democratic Party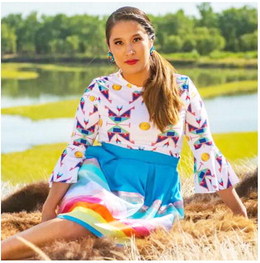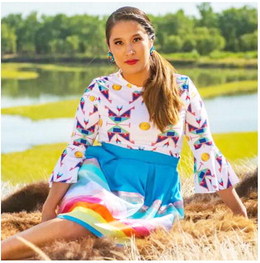 Maria Vega of the Fort Peck Reservation has been recognized as a female leader in the Montana Democratic party. As part of the party's upcoming women's event, she will be saluted in the Native American category.
The 10th annual Celebration of Democratic Women will take place in Helena on Feb. 2.
During the salute to women, Vega will provide a speech of up to 10 minutes and tell her story of why she got involved in politics.
"I still have to work on it," Vega said of her presentation. "I'm a little nervous, but I'm excited."
Two years ago, Vega was selected to be chair of the new Fort Peck Democratic tribal committee.
One of the committee's accomplishments was recently helping House Rep. Frank Smith get re-elected to office.
"It was something that I was really involved with," Vega said. "We want to support more local people to get involved in politics and run for office as well."
Vega became interested in politics when she was a contestant in the Miss Montana USA program. She increased her knowledge on a variety of topics in preparation for the on-stage interview. She is a graduate of Montana State University.
Another accomplishment was being a founding member of the Fort Peck Tribes Youth Council when she attended Wolf Point High School.
There are many important issues to consider when people cast their votes. She feels it's vital in the area to help people through their substance abuse challenges.
"It's important that we talk about women's reproductive rights as well," Vega said.
She doesn't rule out running for political office herself at some point.
"It's definitely something I would be interested about in the future," she said.