Posted on
Joseph Lilley Jr.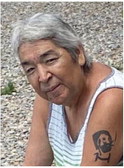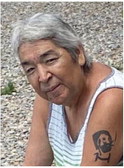 Joseph Edward "Chickey" Lilley Jr., 62, died Dec. 18, 2022.
He was born on April 26, 1960, in Poplar, the sixth out of nine children of Rose Miller- Lilley and Joe Lilley Sr.
He attended schools in Wolf Point and western Montana. He worked various jobs throughout his life until he got sick with leukemia.
He liked all sports and outdoor activities. He liked playing basketball at the "jungle" with the boys, hunting, fishing, camping and playing horseshoes at Bridge Park.
He married Roberta Ashley on May 17, 1981, in Lame Deer. They had four sons together and later divorced.
He later met Dawn Santos and they married in August 2000. They made their home in Ronan.
He loved living by the mountains — he had the most beautiful view of the mountains from his backyard.
He was preceded in death by infant brother, Bradley; son, Bradley Whiteeagle; sister,