Posted on
JMG Presents Ornaments To Students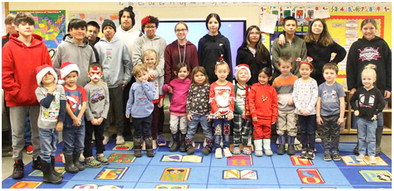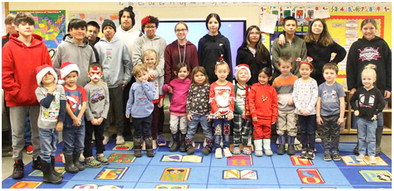 A bit of holiday fun took place at Southside Elementary School when junior high students involved in the Jobs for Montana Graduates program visited the school on Tuesday, Dec. 20.
The JMG students brought a bag containing a holiday ornament for each of the students in Laura Dennis' preschool class.
In addition, cocoa was provided for all of the students.
"They're so nice," Dennis said of the JMG members. "The kids love when they come over."
Since August, the JMG class has been part of a buddy program with preschool and kindergarten students at Southside Elementary School.
Amanda Campbell is the advisor for the JMG program.