Posted on
Area Teams Ranked In First Poll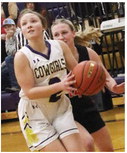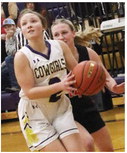 The Lustre Christian Lions are the top ranked team in Class C boys' basketball, according to the first rankings of the season.
The Lions are 6-0 for the season. The other top seven teams are Harlowton-Ryegate-Judith Gap, Centerville, Big Sandy, West Yellowstone, Manhattan Christian and Belt.
Bainville, also 6-0 for the season, is ranked eighth in the poll. Also in the top 10 are Harrison-Willow Creek and Heart Butte.
The Wolf Point Wolves are ranked sixth and Poplar is eighth in the Class B boys' basketball poll.
The top five teams in Class B are Missoula Loyola, Huntley Project, Bigfork, Red Lodge and Fairfield.
North County tops the Class C poll for girls' basketball. Culbertson is eighth in the poll.
Squads behind North Country in the top five are Roy-Winifred, Plentywood, Circle and Manhattan Christian. Savage is ranked sixth.
The Class A boys' basketball poll consists of Lewistown, Hamilton, Frenchtown, Butte Central and Billings Central.
The Class A girls' basketball poll features Billings Central, Hardin, Dillon, Browning and Laurel.