Posted on
Students Learn Lessons For Cooking Lefse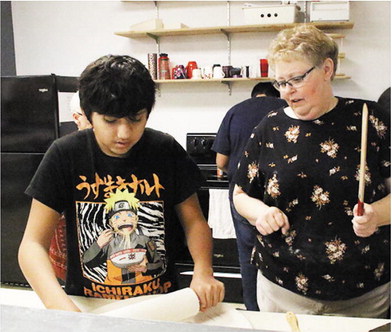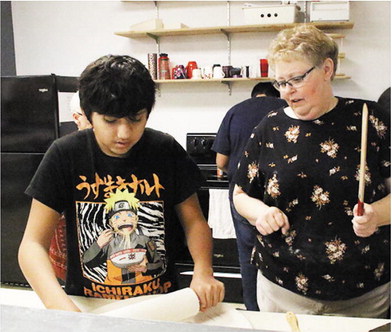 Just in time for the holidays, Wolf Point Junior High School students were instructed how to make lefse last week.
Rona Stevens, family consumer science teacher, noted that she personally makes the traditional soft Norwegian flatbread each year, but this is the first time she has provided her expertise to the students for creating the treat.
She said that teacher Vivian Schultz boiled potatoes for the project. "She got us started on Monday," Stevens said.
Stevens rotated kitchens so that every one of her students got to experience cooking lefse.
The day-long process included peeling and boiling the potatoes, and then taking time for them to cool off.
Students agreed that the hardest part of the process was rolling out the potatoes. The best parts were flipping and eating the lefse.
"They were real hesitant at first," Stevens said of the students eating the food. Once she convinced them to try it, they all liked the lefse.
Also in the kitchen, some students were busy preparing other holiday treats.
Cadence Bouldin was preparing "buckeye balls" that featured peanut butter and chocolate chips.