Posted on
Cheerleaders Represent Area During Pearl Harbor Parade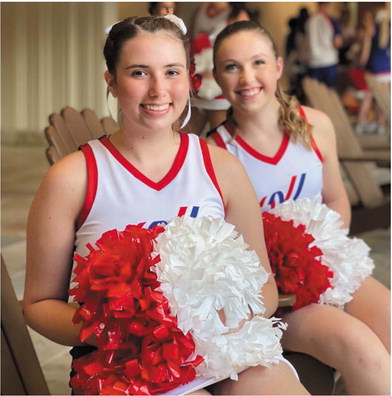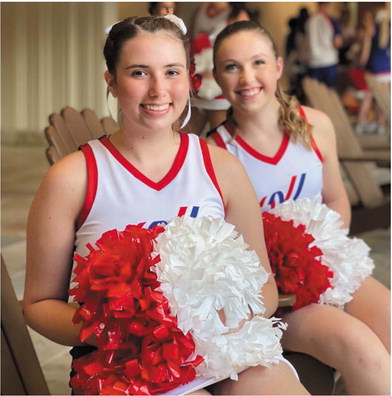 Wolf Point was represented well by high school seniors Julianna Garfield and Rebekah Landsrud during the Pearl Harbor Memorial Parade in Honolulu, Hawaii, earlier this month.
The event, through Varsity Spirit, featured 800 of the top cheerleaders in the country. Cheerleaders and dancers who are invited to perform in the Pearl Harbor Memorial Parade are part of a select group of All-Americans identified at Varsity Spirit summer camps across the country.
During their first day in Hawaii, Garfield and Landsrud toured the USS Missouri. After a boat ride, they also got to visit the USS Arizona Memorial.
"There was a lot of information," Garfield said of the learning experience. "It was interesting. We took in a lot of information."
During the second day, the girls practiced their choreography for three hours in preparation for the parade.
The group that the Wolf Point cheerleaders performed with in the parade included about 190 students. The parade covered nearly two miles.
"It was a whirlwind experience," Landsrud said of the parade. "It didn't feel that long."
Landsrud overcame an unexpected challenge during the parade when she discovered that one of her shoes was untied right when they began their march.
"I didn't realized it until the start," Landsrud said. "I had to power through it."
Garfield laughed, "I was wondering why she was walking weird, but she didn't want to walk on her shoelace. She didn't trip though, so that was a good thing."
After the parade, participants took part in a picnic activity that featured pep bands.
The girls agreed that it was a pleasure meeting cheerleaders from other states including Colorado, Tennessee, Wisconsin, New Hampshire and Nebraska.
"I didn't know I was going to be engaged as much with the other girls," Garfield said. "It was fun to talk with them about their experiences in cheer."
Another highlight was attending a luau, which included performances from dancers.
Landsrud also enjoyed time with her family touring where Jurassic Park scenes were filmed.
The trip marked the 81st anniversary of the attack on Pearl Harbor. The parade theme was "remembering the past and celebrating our future."
"It was an honor to go represent our school and community," Garfield said.