Posted on
Bauer Plays Active Role For Wolves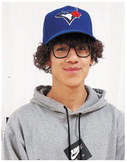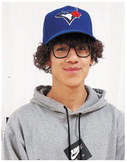 Wolf Point High School senior Kelby Bauer is certainly an active participant for the Wolves.
For example this fall, Bauer competed in both cross country and football for Wolf Point.
"At first, it was kind of a challenge, but I got through it," Bauer said of doing two sports at the same time.
One of the hardest parts was when he would run at a cross county meet in the morning and then have a football game that night. There were also times when he played football on a Friday night and then traveled the next morning for a meet.
"It was pretty hard to wake up," Bauer said. "I would go to bed on time and stay locked in."
After not playing football his junior season, he was glad to be back on the field for his senior campaign. "I enjoyed it," Bauer said. "It was fun being with my boys for the last year."
In cross country, Bauer capped his season by finishing in 61st place at the state meet held in Missoula.
Basketball is his favorite sport and he was a second team All-Conference selection last season.
"There's something special about it," Bauer said of basketball. "I fell in love with it when I was about 2 years old."
He remembers his uncle taking him to a tournament at Southside Elementary School and that's when he got excited about the sport.
Bauer's goal this season is for the Wolves to qualify for the state tournament. He feels his strengths are shooting and ball handling.
He also was a member of the track team this year. During the summer, Bauer has played baseball for the past 10 years.
His favorite class is cardio with teacher Frank Benson. "He lets us play basketball," Bauer explained. "That's where I work on my moves and free throws."
After high school, Bauer plans to major in sports administration and education in college. He hopes to coach basketball one day He attended school in Wolf Point after transferring from Frazer in the eighth grade.
"There were more opportunities for me here. I felt happy," Bauer said.