Posted on
Reed Finds Enjoyment With Horses, Wrestling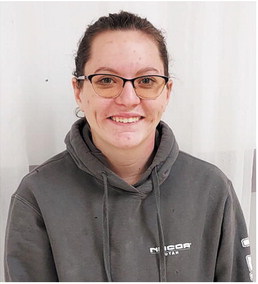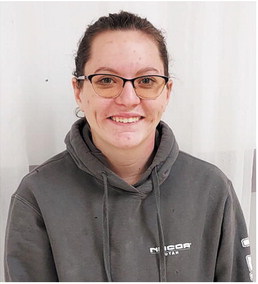 Wolf Point High School senior Samantha Reed has been fond of horses for as long as she can remember.
"My mom got me a pony, and I rode it every day," Reed said. "I was like 6, and I would feed apples through the fence."
Since those early days, Reed has earned accomplishments and gained knowledge in the equine world. She taught a few horsemanship clinics through Fort Peck Community College last summer.
"They're therapeutic," Reed said of horses. "It's amazing to be with them and study them to understand their minds."
She was crowned Miss Teen Rodeo Wild Horse Stampede in 2021, "It was cool to promote the world of rodeo," Reed said of the experience. "It was cool to be that face."
That achievement has her thinking about seeking the Miss Rodeo Montana title in the future, but she says she would want to compete in a couple more pageants to gain experience.
Her plan is to study natural horsemanship at University of Montana-Western and then become a horse trainer somewhere in Montana.
Currently, Reed serves as the president of Wolf Point's FFA organization.
"It gives me insight to the world of agriculture and expands my knowledge in agriculture," she said. "And I get to judge horses."
Sports is also a favorite activity for her. She started wrestling in the eighth grade.
"It taught me a lot of self discipline," Reed said of wrestling. "It's a good introduction to the real world."
Lessons learned have included being dedicated to a goal. "Never give up, keep pursuing your dreams," Reed said.
This season is extra special with her brothers Kasey, a freshman, and Jesse, an eighth-grader, also on the wrestling team.
"This year is the year I've been looking forward to for quite a while," Samantha said. "They have always supported me and taught me about wrestling. It makes me proud to be the big sister."
She says it's tougher for her to watch them than to wrestle matches herself. "They are just starting out, and I'm excited how good they are already," Samantha said.
Reed is glad that she received her education in Wolf Point.
"It gives me a lot of insight to life itself," she said. "I've grown up somewhere that isn't like the rest of the world. I love the culture and strong family ties here."