Posted on
Carols sang loud and clear ….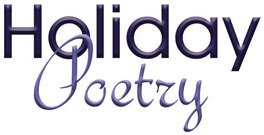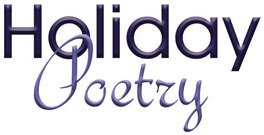 Carols sang loud and clear Hot cocoa with marshmellow and candy canes
Ringing bells on the sleigh Icicles hanging from the roof Santa is bringing toys Toys for all boys and girls Magic in the air Angels come from the sky Santa is a jolly old man By Shoshanna Sun Rhodes LaRoche
MMM
Mrs. Burshia's 4th grade class - Poplar Elementary Exciting Laughing Funny By Loraina Lindsay
Shiny Treetop Awesome Rad By Kenyon Olson
MMM
Shiny Tree toping Amazing Rad Shine By Benson Lovan
MMM
Mary Excited Rudolph Really fun Yuletide
By Dayliah Lovan
MMM
Shine Tree top Angel Red
By Zayden Chopper
MMM
Red present Elf shirt Deer shoes By Joseph Yellow Hammer Jr.
Rudolph nose Elf hat Decoration
By Hailynn Boyd
MMM
Rudolph Elusive Interessting Nice Deer Excited Exlent fliers Ready to go By Jalissa Black Thunder
MMM
CHAZZIE the Blue Nosed Reindeer
By Edward Peters - 5th Grade Northside School It was twenty minutes before midnight when CHAZZIE remembered. He looked at the time and jumped from the bed.
It was Christmas Eve! Time to help. Chazzie threw on his best red sneakers and oversized coat. It was going to be a tiring night.
The hundreds of millions of children in the world needed their presents and CHAZZIE knew just what to do. He grabbed the light stick that glowed brightly and ran straight to Santa's workshop. Ringed! The sound of roaring was buzzing in the cool snow. He breathed in the smell of soft, candy canes. He quickly handed the short cane to them and scurried back to the shed.
He ran into the reindeer pack.
Silently, he shined his blue nose and off he went.
MMM
How to Make Hot Cocoa
By Brylee Bearcub, 5th Grade, Northside School When the weather is cold outside there is nothing better than some hot cocoa! This is the most delicious recipe you will ever find! We promise you will be smiling and your mouth will be watering after you hear this recipe! First, you must gather your ingredients. You will need cocoa powder, sugar, and of course you will need whipped cream.Mmmnnn doesn't that sound amazing? Once you have mixed all your ingredients it's time to make your hot cocoa!
Stir the liquid until it's bubbling.
Then stir in your powdered cocoa, sugar. And the best part